The P90X Affiliate Program is growing by leaps and bounds.  This is no surprise, considering P90X is the top selling fitness program in the world.  A lot of people think that you need to have done the workouts in order to become an affiliate.  That is simply not true.  I am going to walk you through the process of becoming a P90X Affiliate, and show you how they make money.
The P90X Affiliate Program Sign Up
The actual signup process is simple.  In order to promote P90X, you must be a registered Team Beacbody Coach.  The sign up process only takes a few minutes.  Once you are signed up, you can promote all of Beachbody programs, including all 3 P90X programs, Insanity, TurboFire and more.  There is a cost associated with joining the P90X Affiliate Program.  For that reason it is important to understand what you get when you become a coach.
The Cost To Join
There are a few different options in terms of Joining The P90X Affiliate Program.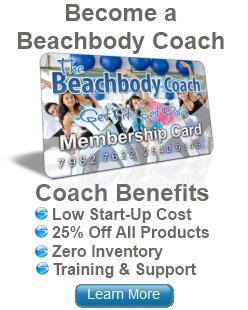 Option 1 – The Basic Signup.  The basic cost to join is $39.95.  What do you get for that?  The cost to join goes toward setting up your business account.  That includes your affiliate websites (you receive 3 different ones), along with a start up kit to help you start building your affiliate business quickly.
Option 2 – The Challenge Pack Option.  While P90X is Beachbody's top selling program, it is far from the only one.  Did you know that there is also a P90X2 and P90X3?  Anyways, a Challenge Pack is a great way for you to grab a Beachbody program, along with Shakeology, which is Beachbody's top selling supplement.  You receive a major discount on the 2 products by ordering them together.  The costs range from $160 to $240, and the $39.95 start up c0st is waived.  If you are serious about making money as a P90X Affiliate, I highly suggest a selecting a Challenge Pack during the sign up process.