How Do I Become a Team Beachbody Coach?  How do I Make Money as a Team Beachbody Coach?  What Does a Beachbody Coach Do?  All of these questions and more will be answered below.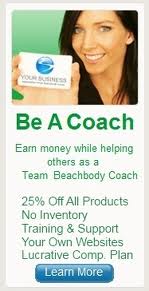 Have you ever heard of P90X?  Insanity?  TurboFire?  Those are just a few of the incredible programs that YOU, as a Beachbody Coach, would be able to make money from.  I am talking about programs that literally change people's lives.  You do not need to be a personal trainer, nutritionist, Physical Education teacher, fitness specialist, or even in shape.  You simply need the desire to be fit, and to help others do the same.  If you do, this is for you, and I want to help you succeed!
As you saw in the video, some coaches make $50 or $100 a month, while some make tens of thousands.  I can not guarantee anything, but I can do my best to help you succeed.  CLICK HERE to get started!
What does it cost to become a personal trainer?  You are looking at at least a few hundred dollars, and often months of studying and prep work.
What does it cost to Become a Beachbody Coach?  As little as $39 and 5 minutes to sign up.
To be a personal trainer, after you pay all of the money and spend time getting ready to take and pass the test, you need to start finding clients.  Once you find those clients, you need to work around their schedule if you want to make money.  You are very limited to how many people you can work with, since you only have so much time in the day.  Also, you are limited to helping people in your immediate area.

What does a Beachbody Coach do?
After you get signed up, you can begin sharing with your friends, family, neighbors, or people you have never met.  You DO NOT do this by running around bothering everybody.  When you become a Team Beachbody Coach on this page, you become a part of my team.  That is many perks.  One is that I will teach you how to make money with Beachbody online!  I will teach you how to reach potential customers and coaches across the US and around the world.  Are you not in the best shape?  GREAT!  Use your fitness journey with your Beachbody products as a marketing tool.  Your success will inspire others, which will lead to your business growing!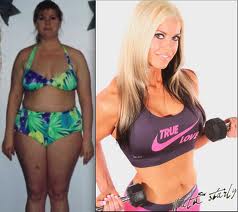 Meet Kim.  A lot of people have looked at this picture and assumed that it is fake.  How can somebody make that big of a change?  Well, I can tell you for a fact that this is a real transformation.  How?  Because I know her.  In fact, I work with her.  I am a part of Kim's Beachbody team, just like you would be if you joined through this page today.  Kim went from out of shape to fitness competitor, and build a very profitable Beachbody business in the process.  As people saw her getting into shape, they asked questions.  She simply shared what she was doing, and now she is a very successful coach.
Check Out This AWESOME Success Story!
Well, Are You Ready To Get Signed Up?

How Do I Make Money as a Team Beachbody Coach?
I found an awesome video on Youtube that really explains how you earn money as a coach.  Take a look!

Does it make sense? Now, there is a good chance that you still have some questions.  Let me take a guess as to what they are, and also answer them.
How Do I Get Beachbody Customers and Coaches?
That is a great question.  I am glad you asked.  OK, 99% of the people in Beachbody are using the old school techniques or making a list, contacting friends and family, etc etc.  That is great to get started, but I learned something many years ago in network marketing.  The list of people that you don't know is a lot bigger than the list of people that you do know.  More than that, I learned that there are people out there looking for the exact opportunity that I am sharing, which is wanting to know How to Become an Independent Team Beachbody Coach!  
The fact that you are reading this is a good indicator that I know how to get the opportunity in front of people interested in joining Beachbody.  This site also attracts people interested in Building Muscle, Losing Weight, Shakeology and much more!
When you join my team, I will teach you how I use social media, videos, articles and more to build your business.