We know it's bad for our waistlines, but scientists are now warning that trans fat impairs our ability to remember.
When University of California researchers put 1,000 healthy men to the test in a word memory quiz, they say that it was those who ate the most trans fat– found in deep fried foods, frozen foods, and processed fare– that fared the worst.
The link existed even after controlling for factors like age, education, ethnicity and mental health.
Related Stories
Nutritional meals for one was featured in Healthy Living on the Morning News.6 misconceptions about nutrition and healthy eating
BreadReality check: Are low carb diets better than low fat for weight loss?
Which diet is best?Atkins to South Beach: diets garner similar results, Canadian study suggests
The study subjects' food intake was analyzed and for every gram of trans fat consumed per day, 0.76 fewer words were recalled. Men who ate the most trans fat remembered 11 fewer words.
"Trans fat were most strongly linked to worse memory, in middle-aged and young men, during their working and career-building years," lead author, Dr. Beatrice Golomb, said in a statement.
"From a health standpoint, trans fat consumption has been linked to higher body weight, more aggression and heart disease. As I tell patients, while trans fat increases the shelf life of foods, they reduce the shelf life of people.".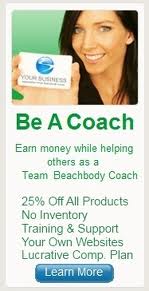 The men in the study did not have a diagnosis of heart disease and were at least 20 years old. In the memory test, subjects looked at 104 word cards. They had to identify if the word was new or a duplicate.
On average, the men recalled roughly 86 words. The researchers suggest that certain foods can improve or tamper with your brain health. In previous research, Golomb looked at antioxidants in chocolate which were linked to better word memory.
Trans fat may have the opposite effect. While the mechanism behind how trans fat would affect memory is unclear, experts say the findings make sense.
"These artificial fats penetrate every cell in the body and can disrupt basic cell functions," Dr. Walter Willett, of the Harvard School of Public Health, told USA Today.
Health officials in the U.S. are proposing a sweeping ban on trans fat in processed foods.
The U.S. Food and Drug Administration said last year that it will force the food industry to gradually phase out trans fat in a proposed policy.
READ MORE: FDA to phase out use of trans fat, preventing heart attacks and death.
Commissioner Margaret Hamburg said the ban could prevent 20,000 heart attacks each year and 7,000 deaths. Now, the federal agency will collect comments from the public and from businesses that might be affected.
When a liquid vegetable oil is changed into solid fat, Trans fat is made. It's usually added to processed goods to make them tastier and helps keep the food stay fresh longer.
The FDA said that trans fat is still found in these processed foods:
crackers, cookies, cakes, frozen pies and other baked goods.
snack foods (such as microwave popcorn).
frozen pizza.
vegetable shortenings and stick margarines.
coffee creamers.
refrigerated dough products (such as biscuits and cinnamon rolls).
ready-to-use frostings.
Looking for a healthy snack?  Check out Shakeology!
Eat Right Ontario also points to ramen noodles, puddings, liquid coffee whiteners and other frozen goods.
Natural trans fat can be found in meat, milk and butter. Keep in mind, this trans fat in natural foods is different from the manufactured trans fat and doesn't increase risk of heart disease.