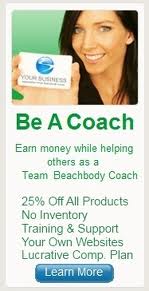 Do you ever get to the end of a day, a week, or a month, and feel like you had no time for yourself?  It seems like there was no time for your family, to workout, to hang out with friends, to do things you want to be doing.  Life gets a little crazy, you are busy at work, time just seems to get away from you.  Let's look at some different ways to fix this problem!
1. Create (and follow) a schedule.  Sounds simple, but most people don't.  How much time do you spend dealing  with , or even worrying about work after have left for the day?  Chances are that you work a job that is supposed to be 8 hours a day.  Keep it that way!  Do not bring it home with you.  If your work day is 8 hours, commit 8 hours to it, PERIOD!  I know that it sounds easier said than done.  Where you put your time shows where your priorities are.  Is your job your priority, or is your family?  Now, I get that there are times when you need to be working more than 8 hours to provide for your family.  If that is you, thank you for working so hard.  I'm sure that you family greatly appreciates it.  When you are home though, be home!  Don't leave your mind at work.  The ideal scenario (if you work a full time job) is the 8x8x8 day.  You give 8 hours at work, have 8 hours for yourself, family, friends, etc, and 8 hours to rest.  Put it in your schedule and stick with it!
2.  Keep your workouts short.  There really isn't a need to be spending more than an hour in the gym, or working out at home.  In fact, there are plenty if 30 minute programs out there.  Here are a few suggestion for 30 minute or less workouts that you can do right in the comfort of your home.  Click on them to learn more.
10 Minute Trainer – If you are really short on time, this is the program for you.  It is hard to come up with enough excuses where you don't have 10 minutes.
NEWS BREAK – TV IS NOT AN EXCUSE!!
I have heard every excuse in the book from people telling me why they don't have time to workout.  You can workout at home with the programs above.  That means no travel time to the gym, parking, driving back from the gym, and the stop you'll probably make while you are out.  Get dressed, put in the DVD and workout!