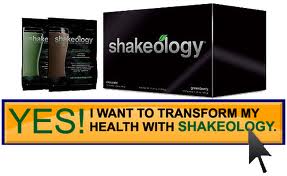 I created this page to answer any and all questions that you have about Shakeology.  It contains Shakeology reviews, discounts, and where to buy it.  I hope that it is helpful.
If you are simply wondering where to buy Shakeology, the answer is simple.  Just CLICK HERE!
Let's start with the big question first.
What is Shakeology?
This is one that I hear a lot.  Is it a meal replacement, protein shake, weight loss drink, etc?  Shakeology is designed to be used as a meal replacement shake.  It is low calorie, certified low glycemic, and leaded with nutrients.  Think about it like 70 + fruits, vegetables and herbs thrown into a blender.  Here is a quick video that looks at the science behind it.

Shakeology Reviews
My review is a little different than what you will see from most people.  You see, my goal when I started using Shakeology was to gain weight not to lose it.  Here are a fee Shakeology reviews from people trying to lose weight, and then I will give you my story.
This first review comes from LeahLexis – September 16, 2011 10:23 AM
First let me get the disclaimers out of the way…
* I am not a Beachbody coach
* I do not have any friends or family who are beachbody coaches
* I do not want a Beachbody coach so please do not request me *
I started using Shakeology on Aug 17th as a meal replacement.  The first time I used it I thought it was terrible tasting.  I Googled a few recipes and found a way to make it taste better.  After a few days my taste buds adjusted and it tastes pretty good now.
It did not "make" me lose weight.  I lost weight because I had a calorie deficit.
However, it took away all my unhealthy carb and sweet cravings. It gave me more energy. It's a quick and easy meal that doesn't take much thought. I no longer want fast food. (that's a huge pitfall for me)
I have lost 16 pound in the last 30 days.  I have a lot to lose and I just started so obviously I lost more because of water weight  ect…  but I do give all the credit for helping me stick to this new lifestyle to shakeology.
I'm writing this because when I was researching I could not find a lot of reviews from non-coaches.  So to anyone in a similar situation…  I love Shakeology. I will continue to use it everyday. Yes I think it's expensive but I think it's worth every penny. It is definitely helping me on this journey.
*my recipe… 1 scoop chocolate flavor, 1 c. water, 1/3 c. almond milk, 1 tbsp natural peanut butter, ice.  Blend in magic bullet.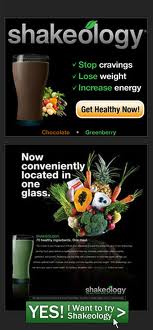 I love that
Shakeology Review
because it is from an unbiased source.  Most reviews that you find are from coaches trying to see you the product.  This was from a customer with no interest in selling Shakeology, although she loves it.
One month ago I decided to take a risk and try out a product I had heard so much about, Shakeology.  On Instagram people RAVED about Shakeology, how much weight they had lost while using it and how great it made them feel.  I couldn't help but be curious…
I always strive to be as honest as possible here on Coffee Cake and Cardio and my Shakeology review is no different.  It took me weeks to decide whether or not to spend the $147.99 and I hope that my review of Shakeology is helpful to anyone considering trying it out.
Ok, first things first… what the heck is Shakeology and what is it not?
Shakeology is a nutrient packed protein powder that can be mixed with various liquids to create a shake.  Now I could have spent a whole lot less on a protein powder, like $120 less, but I saw the value in the unique nutrients Shakeology provided.  Shakeology is packed with various proteins, amino acids, antioxidants, probiotics, and so much more…

Now that Shakeology is not is a weight loss powder.  You can't just take Shakeology and lose weight… that's just not how it works.  Now I do agree that you can lose weight while taking Shakeology but that's because you 1. consumed the right number of calories for your body, 2. ate nutrient dense foods, and 3. burned calories through various workouts.
For those wanting to lose weight, doing a structured fitness program like Turbo Fire and then replacing one meal a day with Shakeology often results in pounds being lost…but again, you have to see that it's because you're working out, eating healthy foods, and staying within your calories count.
I honestly loved the product!  I really liked the Chocolate Shakeology, how it made me feel and how it helped me to stay within my calorie goal.  You see, dinner is a real struggle for me… actually anything after work is a struggle for me.  After work, I struggle to 1. not eat a whole meal worth of snacks as soon as I get home before making dinner, 2. watch my portion sizes during dinner, and 3. not snack or eat after dinner.
Replacing dinner with Shakeology worked really well for me because it helped me to control some of my nasty habits.  I think Shakeology is amazing purely because of what it's made up of, but I think there's also a lot to be said about what replacing one meal a day, your toughest meal of the day, with Shakeology can do for your weight loss.  Again, it's not because of Shakeology, but replacing an often uncontrollable meal with a controlled one.
I was thrilled to have lost 6 pounds total during the month I was using Shakeology.  I do not believe that I owe my weight loss to Shakeology, but instead to the habits I learned while on Shakeology for 30 days.  This month I learned that in order to be successful in my weight loss I must eat enough calories, workout, drink at least 64oz of water a day, and not eat uncontrollably before, during, and/or after dinner.
Using Shakeology for one month also made me want to try out some of the other Beachbody products.  My husband Neal swears by Power90, which he owns, so I thought I'd look into some of their other workout DVDs.
I really hope that my Shakeology review has been helpful.  For those struggling with whether or not to try it out, I hope it helped to hear my opinion and thoughts.  Whether you try Shakeology or not, I hope that my review helps you to see how important a healthy diet, regular exercise, and consistency are to losing weight.
As you can see, both Shakeology Reviews insist that it is a great tool for weight loss.  If your goal is to lose weight and live a healthier life, CLICK HERE TO BUY SHAKEOLOGY.
Now For My Story – Shakeology For Weight Gain
On December 10th, 2013 I began a mission to put on weight.  I have weighed around 175 lbs since the 10th grade, and I am 32 now.  I enjoy track and field and still compete in the discus.  I was determined to put on muscle and improve my throwing.  I started Body Beast and Shakeology with an official starting weight of 176.8 lbs.  In march I hit 190 lbs!  How did I pull that off when most people are losing weight with Shakeology.  As the reviews above mentioned, you will not simply lose weight by adding Shakeology to what you eat.  It is designed as a meal replacement shake.  So, if you simply add it to what you are currently eating, you will actually increase your caloric intake.  I have tried to gain weight simple by lifting and eating a lot before, and it didn't do much for me.  I hot 180 once, but it didn't last long.  By using Body Beat for my workouts, eating properly, and adding Shakeology in as a snack, I went from 176.8 to 190 lbs without my waste getting any bigger!  That was a HUGE accomplishment for me.  There are a few reasons Shakeology was a crucial part of my success.
In increased my caloric intake.  Yes, it is less than 200 calories, but every little bit helps.  You are probably thinking, "There are a lot cheaper ways to add 200 calories to your diet that Shakeology."  That is very true, which brings me to my second point.
All of Shakeology's calories come from incredible sources.  Shakeology is essentially 70 + vegetables, fruits and herbs.  It is super high quality, and everything in it helped my body recover from my workouts and build lean muscle.  A 200 calorie candy bar isn't going to do that.
Gaining muscle isn't just about lifting and eating a lot.  You need to know how to workout properly, and you need to take in the proper nutrients.   Body Beast and Shakeology were the combination I needed to achieve success.  The program kept me accountable, and the shakes work great!
OK, now it is time to address the biggest complaint that people have about Shakeology.  THE COST!  Yes, Shakeology is expensive!  It retails for $129.95, and that is only for a 30 day supply.  Factor in tax and shipping and you are paying close to $5 per shake.  If you are actually using it as a meal replacement, that isn't really that bad.  Think about what you spend on lunch each day.  If it is about $5, you are already spending the money.  Ordering Shakeology  is just you buying all of your lunches at once.  If you are like me, and you are using Shakeology in addition to your normal meals, that hurts a little more.  However, I don't pay $129.95 plus tax and shipping.
The Shakeology Discount
Most people want a way to buy Shakeology cheaper.  They just want to enter a promo code and save some money.  Unfortunately, Beachbody doesn't make it that simple.  There are several ways to save money on Shakeology though.
Order on Home Direct.  This is the auto-monthly shipping program.  When you are on HD the shipping is waived each month.  That is a huge pro.  The only con is that you need to call Beachbody when you want to cancel.  It isn't a big deal, but some people just don't like calling.  IMPORTANT – If you already have a Beachbody account,

DO NOT

use that account.  Set up a new account through the order links on this page.  I offer special discount and promotions at times to my customers, and if you use an account that you already have set up, you will not be connected to me and will not receive the special offers, along with extra fitness tips that I share.  Also, when you order through this site, a portion of your order will be donated to Feed America, which feeds hungry people right here in The US.  CLICK HERE For Shakeology Discount 1
The 25% Coach Discount.  By signing up as a Beachbody coach, you will start receiving a 25% discount on Shakeology, along with all of the Beachbody programs.  There is a fee to get started, but the discount more than makes up for it.  Learn more about becoming a Beachbody Coach by CLICKING HERE.
The 10% VIP Shakeology Discount.  By signing up for a VIP ACCOUNT HERE, you will receive a 10% discount on Shakeology, along with Beachbody's fitness programs.