I get this questions a lot, and with good reason. "Is Shakeology good for you"? So many of the "healthy" supplements out there do more harm than good. I am happy to say that Shakeology is not one of those supplements. Created by Beachbody, they use the highest quality ingredients. Shakeology is not loaded with all of the artificial chemicals that many of the other companies use. The easiest way to describe it is 70+ fruits, vegetables and herbs blended up and thrown into a bag.
Here is a quick video that gets more scientific with why Shakeology is so good for you.

Common Concerns About Shakeology
There are 2 main concerns that people have with Shakeology.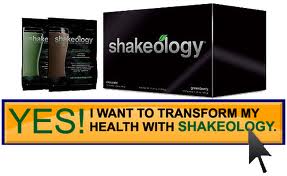 The first is whether or not it is vegan. There are several different vegan flavors available. To learn more visit my Vegan Shakeology Page.
The other concern is the cost. Shakeology is expensive, plain and simple. A 30 day supply retails for $130 +tax and shipping. When you look at what you are getting for your money, it is well worth it. However, there are a few different ways that you can lower the price. Visit my Shakeology Discount Page to learn more about how to get Shakeology cheaper.