If you live in the United States of Canada, it is easy. Simple ORDER SHAKEOLOGY HERE.  Beachbody will ship directly to your door.  Let's take a quick look at your options.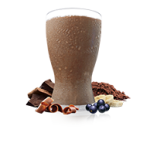 Chocolate Shakeology  – This is the flavor that I typically drink.  It is thicker than some of the other flavors, so if you decide to order Chocolate Shakeology, you will probably want to use a blender when you make your shakes.  This is Beachbody's number 1 selling flavor.  It tastes great, especially if you add a little peanut butter.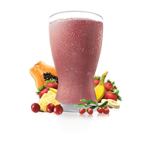 Vegan Tropical – This was Beachbody's first vegan flavor.  I am not a vegan, but I still rotate this flavor in once in awhile.  Unlike the chocolate, this flavor is much thinner when you mix it, so there is no need for a blender.  I simple mix it with water in a shaker cup and it tastes great.  If you are a vegan, you will definitely want to check it out.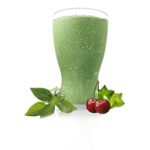 Greenberry is one of the original Shakeology flavors.  I admit that when you make a shake with it, it looks pretty disgusting.  Thankfully appearances can be deceiving.  This is actually the flavor that I am drinking right now, and I really enjoy it.  Like the vegan tropical, all you need is a shaker cup.  I typically use 1 scoop, 5 ice cubes and about 10 ounces of water.  Shake it up and you are good to go.
These are just some of the Shakeology flavors.  There are also strawberry, vanilla, and also a vegan chocolate.  Whichever flavor you are looking for, if you are wondering Where To Buy Shakeology, just click on any of the order links on this page.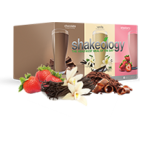 If you can't decide which flavor of Shakeology you would like to order, perhaps you would be interested in the new Shakeology Combo Pack.   This option lets you try chocolate, vanilla and strawberry.  The only downside is that it only comes with 24 servings, as opposed to 30 like a single flavor bag.  If it is your first time ordering though, it may be worth it to find the flavor that you like best.
Here are some resources tat you may find helpful;
Where To Buy Shakeology in Canada