HUGE Body Beast Discount – $39.90
This is a program that originally cost $90.  Right now you can grab it at a crazy discount price of $39.90  I am super excited to promote this special because this is the program that broke my plateau.
My Story – Why I Suggest This program
My name is Joe Malone.  I am 32 years old, and weighed 175 lbs from 10th grade until about 6 months ago.  I tried a lot of different things, but could not put on weight (muscle that is).  I should take now to mention that I have a degree in Physical Education, and am no rookie to fitness.  However, being an ectomorph, gaining mass is tough for me.
In comes Body Beast.  After 3 months of working out with Sagi (doing the workouts in my office), and following the nutrition plan that it comes with, I hit a number that I never thought I would.  190 lbs!  I am not talking about fat.  My waste did not change.  I became stronger, healthier, and more confident.
Here is a quick look at Sagi Kalev, the trainer behind Body Beast.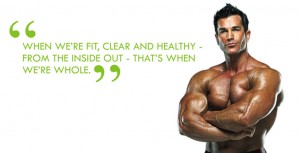 Have you ever been really confident in your body.  It is not just about looking good when you take your shirt off.  It is about improved self esteem, being healthy, feeling strong.  It is about being happy when you look in the mirror.  If you are serious about getting into the best shape of your life, you can get started for the ridiculously low Body Beast Discount price of $39.90.