The P90X Affiliate Program is a remarkable way to make money.  You are essentially starting your own business promoting products that Beachbody already spends million of dollars every year advertising.  That means that most people are familiar with them, making the sales process much easier.
The first that thing that you need to do in order to make money with the P90X Affiliate Program is to Become a P90X Affiliate Here.  Once you are signed up, the fun can being.
Once you complete the sign up process you will receive a Beachbody Back Office.  In there you will find 3 different websites.  You will have a general site, a Shakeology site and an Ultimate Reset site.  These are your main income streams.  If you sign up as a coach through this page, you will he me (Joe Malone) as your coach, and I will teach you much more advanced ways to build your business.  However, these are some general ways to make money with Beachbody.  OK, you are here because you want to make money, right?  Let's look at some of the actually ways to make it!
3 Ways To Make Money as a P90X Affiliate
Social Media – This is the one that most people try to start with.  Simple post something about a program on Facebook, Twitter, etc, and point it to your Beachbody site.  If someone goes there and makes a purchase, you earn a 25% commission on the sale.  Easy, right?  Well, not really.  This technique can be very effective, when done properly.  However, most people simply flood their Facebook with spam, as opposed to quality content that people are actually interested in.  If you are going to use social media to build your business, create QUALITY CONTENT and point it to your sales page!
Challenge Groups – This is one that a lot of people have success with.  This can be done through social media or word of mouth.  The goal is to get a group together of people interested in the same program.  You market it as a group, where people hold each other responsible.  This attracts a lot of people, and they frequently

buy Shakeology

along with the program to get maximum results.
Reviews – After your workouts, give reviews.  When you finish a program, give a review.  These reviews can be on a blog, in video format, wherever you can get them.  The important thing is that they are QUALITY, and they point to your sales page.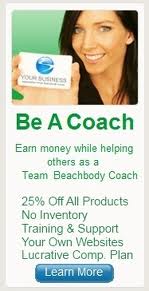 These 3 techniques are all effective.  That does not mean that everyone will make money with them though.  Personally, I do some things that many people do not.  For example, I create posts (like this one you are reading), focused on specific keywords to attract people.  For example, if you are reading this right now, you were probably looking for information on The P90X Affiliate Program.  If you ended up THIS PAGE, you were probably looking for information on Body Beast, probably Body Beast Reviews.  When I make a video, I do so much more than simply point it to a sales page.  Why?  Because there is so much more that you can do to improve sales, and help more people become healthy.
There are so many ways that you can make money with the P90X Affiliate Program.  The ones that I mentioned on here are just a few.  When you become a coach on my team, I provide you with real quality training.  However, you must be on my team to receive it.  If you have signed up on another team, I am sure that they have some great training for you.  However, if you want to reach customers around the world like I do, you must >>>JOIN MY TEAM HERE<<<