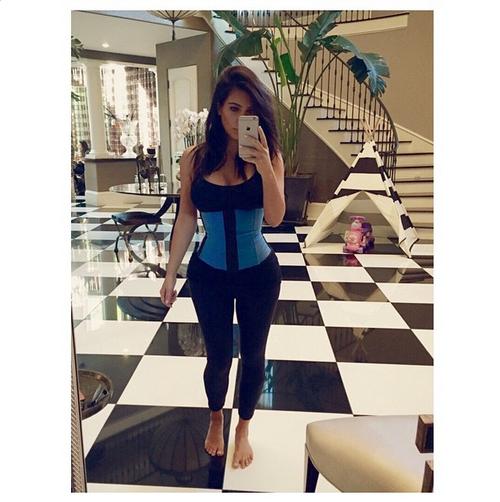 It is overwhelming how many different ways people try to lose weight.  From diet pills and "miracle" plants to rubber suites, and now, we have Kim Kardashian in a corset!  What ever happened to healthy eating and exercise?  I understand that everyone is about a quick fix with, well, everything.  Our society has become obsessed with immediate gratification and/or getting things with as little real work as possible.  We think that we deserve everything we want, when we want it.  If you are serious about getting fit, it will take some work.  However, if you are looking to lose weight quickly, here is a SAFE & EFFECTIVE program that will help you drop weight in the next 3 weeks.
It is not just Kim Kardashian trying the corset technique.  According to Yahoo News, Jessica Alba has also tried to lose weight with a corset.  The problem – how does a corset help you lose weight?  Scientist have had a field day bashing this technique, simply because it doesn't.  The only credible review that I have found that says a corset will help Kim Kardashian, Jessica Alba, or anyone else lose weight states that it is because they make eating (and breathing) difficult.
Sorry Kim, but for the results you are looking for, healthy diet and exercise are the answer!  Maybe she should check out Les Mills Pump!